Se Venden Todos Estos Vinilos

Dani Dm & Javi Cube- Fancy Love
Dj Oscar Bera- To Be Right
Dj Jorge Amaya- All Is Over
Piropo- Side By Side
Javi Crecente- Think About Tonight
Fantasy Feat Lucy Vol.3- Fire
Nakadia- Keen On Disco
Dj Napo & Alex Trackone- Just Tell Me How
Raul Soto & Miguel Serna- Burning Up
Tania Da Jump- In & Out- Muevelo
Dj Mago- You Want Me
Hector Alias- New Song
Dj Napo & Alex Trackone Presents- Day By Day
Dj Nanny- Do You Believe?
Emo Dj Presents Urbano- Love Me Tonight
Night Shift- Meaning Of Life
Shy Corp- Taste Of Fame
Lazzard- Go
The Bloody Brothers- Hear My Voice
Dj Torre & Dj Modo Featuring Nexus- Secret Of Life
Charrise- The Summer Of Love
Edison- Like A fool
Jessica- I wanna Dance
La Luna/ Ian Van Dahl- Here I am/Castles In The Sky/Kisses Of Fire
Buenri Vs R.B.Y- Curare
D10 Present Kaz- Falling
Fun Team Djs Feat Rakel- Love Me Baby
Dani Dm & Dj Lara Feat Sarah- We Could Be Happy
Javi Crecente- Turn The Light Off
Infinity Ep 3.0
Piramide Presents Imperio- Do It Right
Virtual- Take Me
Fantasy Vol.6- Feel Alright
Dj Q- Still In Love
Virtual & Fantasy Presents Fussion (P027)
Dj Sancho- Because The Night
Crystal- Back To The Nature(P025)
Miguel Aimeur- Be Good
M.Serna & R.Soto- Stop Me
Alex Cervera- One More Night
Dj Oskar Feat Lucy- Rain Down Love
Dj Mave- Song Number One
R.Soto & M.Serna- Rush
Dj Chevy Pres. Space Vol.1
Fantasy Vol.5- Heaven
Dj Garci & Toni Gomez- Listen To Your Heart
Ivan Traka- Make My Body
Dj Rikar & Dj Rk2- Get Better
R.Soto & M.Serna Pres. Hit My Heart
Dj Sala- Summer Times
Miguel Serna Presents Virtual- Illusion
R.Soto & J.Gimeno Feat Lucy- Kiss Me Again
Fantasy Vol.4- The Morning
Crystal- Inside Of Me
Miguel Serna Feat R.Soto& J.Gimeno- Next To Me
Sofia Dj- Automatik- Limited Edition
Pelaez Dj & Sevi Dj- I Feel
R.Soto & M.Serna- Survive
Dj Sancho- Rhythm Of The Night
B&J- Waiting/ The One In My Life
M.Serna & R.Soto- Rising- Limited Edition
R.Soto & J.Gimeno- Ozone Kisses
Dj Bass- I Won,t Be Crying
Dj Biohazard- So I Cry
Javi Crecente- Alright
Dj Xavireg- If I Had A Change
Remember Recordds- EP 01
Javi Crecente- In My Mind
Soto & Serna- Forever
Dl Litos Pres Barracas- I Kissed a Girl
Soto & Serna- Free/Love I gone
Dj Pekas- Summer Is Magic
Soto & Serna- Bring Of The Night
Alex Cervera- Sweet Dreams
Dj Litos- Heat Of The Night
Rodri Dj- Down
Farid And DDX- Paparazzi
Soto & Serna- Hear No
Soto & Serna- Round & Round
Alex Cervera- release Me
Raul Arribas- When Love Takes Over
Pelaez Dj- Poker Face
Dj Kampos & Dj Virus- Hot
Fantasy & Virtual- Fussion Vol.2 (P50)
Dj Pekas & Dj Ventura- Fellin, 4 you
Dj Toño- Dont Tell Me
Rafael Sabuquillo & Dj Amarillo- Wash My World
Serna & Soto- Over You
Alex Cervera- Closer
Soto & Serna- Close To Me
Soto & Serna Pres. Lash- It,s Over Now
Sofia Dj feat Lucy- Real Things
Serna & Soto- You & I
Dj Manu A Feat Lua- Looking For The Stars
David Cabeza- Hold Me In Heaven
Dj Rase- Wake Up
Remember Records- EP04
Javi Crecente Feat Alysa- The Reason Why
Deejay Vera Vol.1- I Turn To You
Paco Rincon Feat Innie- Heart In Love
Dj Ubri- Showing Me Tonight
Urta & Navarro- Dangerous
Sergi Dest & Djuanmix- pyromania
Dj Hiro- Memory
Javi Crecente & Dj Torro- Everyday ( Kuality Sound)
Dj Rase Vol.2- Tell It To My Heart
Sito & Cheka Feat Nakadia- Dont You Want My Love
Say It Right/Walk Away
Dj Rai & Dj Edu- Whitout Breaking
Dj Mafia Vs Dj Zimu- Tell Me
Dany Bpm Vs John Core- In The End
Piramide- When You,re Gone (Summer Rave 2008)
David Max & Dj Ceres- What Ive Done
Dj Angu- Tik Tok
Xavireg Vol.2- Brighter Day
Z-80- Scars Of Love
Paco Rincon & David Max Feat Kelly- Let Me Out
Polaris- Perfect Beat
Track Boy- Could I
Dj Juanma- Polaris (Is Not For Me)
Lime- Give U All My Love
Eli-T- Por Tu Amor
Head Hornys- Forever
Dj Palas- I Need Tell You
Charlie- Burn & Shiver Remixes
Dj Manu A Vs Dj Rai Feat Ruth- Without Your Love
Jekyll & Dj Factory- Love Mission
Dj Lara- Against The Moon
Dj Laguna & Dj Lara Pres Lala Project- Tonight
Head Hornys- Intentions
Head Hornys & Miguel Serna- Only You
Miguel Serna & Ismael Lora Pres- Big Bad Party/You Are My Life
Miguel Serna & Ismael Lora- Flying Like An Angel
Deejay 0mar- Searching For Your Love
Dj Lou- Living With Me
Rodick Vs Borja Garcia- Last Night/ Welcome To The Club/Nord-Positive+Negative
JDS- Sincerely Yours
Dj Marcos- Because Of You
Cristian Parreño & Dj Omh- What I Want
JDS Feat Lisa Abbot- Open Your Eyes To Love (Limites Edition)
Cristian Parreño & Dj Omh- My Little Baby
Peñas Dj & Dj Fonxy Pres- Dont Fool Me
La Nube Ref: 001 Patt- Without You
Radical Vol.5- Anymore
Night Shift Feat Irene- All I Want Is You
T-Comissi Feat Kaz- Give Me
Di Face Feat Kaz- Let Your Love
Just Luis- Fairtale Gone Bad ( Remixes By Paco Rincon)
Rai Vs Edu- I,ll Be There
Dj Juan Martinez Pres Rakel- I Gave You My Life
Orlando- She,s Alone
Night Shift- Give Me Your Love
Eli-t- It,s Over
Dj Gordy & Dj Mario- Walk Alone
Miguel Serna & Ismael Lora-Couting On Your Love/ Come On/Music
Head Hornys- Love Me Again
Dj Marta & JDS- Live You All Over
Vizcaino Dj- All Right
Limite Records- Feel 4 You
Xavy & Terry- Junto A Ti ( Incluye SuperPoky Bross 3)
XQUE Vol.10- Amazing
Dj Lara Presenta Dj Xomu Vs Dj Neira- Be Pleased
Radical Vol.4- Foolish Love
Milenia- Its Over Now
Barbarroja- Together Again/Together Forever
Carlos Alonso- Set Me Free
Vocal Tracks Vol.8
Versus- You
Dj Alonso Torres- Come To Me
Dj Diabolix & Dj Biohazard- I wonder
Dj Made- My Dream
Dj Laguna- I Wont Let You
Javi Crecente Versus Orlando- Stay With Me
Vocal Tracks Ep- The Sound In You/ Shake Your Hands/Turst In Me...
Vocal Tracks Ep 2-From Heaven/Another Lie...
Toni Atomic Vol.5- Take YMe To Your Heart
Dj Juan Martinez & Luis Dedalo- Easy Lady
Manu Serra- Wil Be The One
Dj Thomas Vol.2 Feat Sylh- Play My Game
Central Vol.9
R.Soto & J.Gimeno- Im Still Standing
Rucho Dj Vs Daviliko- Under The Rain
Chumi Dj Present Dj- The Way You Touch
SeaDream- Dejame Soñar (Incld Remix Gerard Requena)
Jumper Brothers- Shame On You
Dj Mona- What Are U Loooking At
XQUE Vol.8- When I Sleep
Insomnia/Umbrella
Juanma Dc & Danny Boy- Heaven
R.Soto & J.Gimeno- Sailing Alone RMX 2005
Tess- The Second You Sleep
Ian Van Dahl- I can,t Let You Go
Sublime- Alan Dexter
Dj Rai Vs Dj Kernnel- Sothing, bout You
Piramide- Kazammdavu

POKY----------
Dj Oliver Atton Vs Dj Julian Ross- La Mari Tere 0-2
Dj Vega- Pokardo
Bumping Coeporation Vol.3
Gigy Pussy- D&G/Elektro
Dj Fleky 01
Dj Charly & Garlic- Pokyky
Trodi Dj Vs Alex UK- Dance To Da Beat (HardHouse King)
Dj Pindi & Felipe Urioste- This Is My Life
Poky Rej/ Poky Same Man ( Limites Edition)
Olaf Gano- Bad Boy Bass
Dj Zifu & Vinde Dj- Pokyfonica
Juanma Dc & Danny Boy- Waiting 4 Me
Dj Omh- More Faster
Stefan Makaoy & Rafa XL- Chiton
Dj Farrukeit- Bleep
Stefan Makoy- Que Idea & Alarm Remixes 2007
Stefan Makoy- Coconut
Fun Team Dj,s- Chowiki
Fun Team Djs Feat Rakel- Estas En Mi Corazon
Rodick- Music/ Gigy Pussy- Poky Young/ Tom Hafman- Macussa
Dj Fran- Never Mine
Rodick Vs Urta&Navarro- To Night/ Gigy Pussy- Vibes
Jumbotronic- Adelante
Dj Dicho- Blow Me Up
Vinilo Pirata- Chica/Robot
Gigy Pussy- Lo Que Quiero Que Todas Me Coman La...
Jumbotronic- Shadow
Raul Soto- The Top
Raul Dm- Vamonos
Pirata- DCM06
Sofia Dj- Hard Scream
Kamikaze- Fuking/ Blue Summer- Dreams
Jumper Brothers Pres Dj Goñi- Pu Ponane
R.Soto & M.Serna- Hard Melody
Dj Fleur- Alarma
Rodick- Toca,s Miracle/ Gigy Pussy- Hulk
Victor Conca- Go Time
Bolo & Uri Vs Emo Dj- Susch A Bitch

NEWSTYLE,JUMPSTYLE & HARDOCRE----------

Victor Conca & Sergio Mena- Dance Electric
Dj Kosse & Dj Blasted- Bass Pluck
Toy Soldierdz- Assassins
H2 Furious- The First Attempt
Da Bang Bros- Guns
Dj Dog Bill- The Revel
Da Bang Bros- Storm
Sound Deejay Twister Vol.2- Good Vibrations
Dj Maniak- Electric Psycho
Dj Pain- Metal Sound
Compression Vs Rumbulians- CHR622
Dj Alexis Vol.II
Dj Axis- The First Connection
Dj Fran Gimenez- The Prophecy
Urban Noize- Bum Bam Boom
Anthony Beep Pres- Genetica
vinilo Pirata Danger Chr
Dj Pablo Vs Jad- Boost Burning Core
Hard Forces- Vocoder
Jumping Self- M-Guixx
Dj Flax- Family Attack
Vinilo Pirata- Energy 01
Dj Rochil Vol.2- Psikiatric Sequence
Da Stompers Feat Darook mC- Stomp Style Ep
Illegal Beatz- Madafakaz
Dj Sacrifice pres Project Zero- Killer
Dany Bpm Pres SEt4DO2- Los Pitos
Dany Bpm- The Chaotic Ep (Peskao)
Rats Of The Caribbean- Dead Man,s Cheese (CRMX 089)
Poogie Bear & Bassdrum Project- This Is Los Angeles
Jump Killers- Beta Works
Joe Dj & Victor Conca- Phunkee
American Lovers- American Lovers XQUE STYLE RECORDS
Dj Garf & Emo Dj- American Lovers- The Best
The Amercian Lovers Vol.2
Dj Vilchez- American House
Hard Fussion- Hands In The Air
Dj Moles- Put The Pussy On Me
Phonic System- Da Phonic Sound
Hard Forces- Confusion
jOE dj & Lady Core- Brainstorm
Rave fighters- Arabian
Paco Rincon & Alex Gimenez- Hysteria Vol.3
Dj Ogalla- Leyre
Los Pitos Ep- Pim Pam Pum/ Hostia Puta/Polarika/Big Game
The Boss- Dedicated- 2 Vinilos
Dj Moles & Dj Pindi- Pump This Party
Moon Style 4- (CRMX 074)
Dj Twister- Scratching Time
Rave Fighters- Funky Feeling/ Energia 2005RMX/Comecocos2005RMX
Bassdrum Project- Playin Da Hits
Dj Nenna- Da Nenna Style
Jump Series 001 (CHR602)
Dj Alex Gimenez Vol.2- One
Paco Rincon & Alex Gimenez- Ep Vol.1-(CHR552)
Evil Twins- Crazy Waves
CHR- RE-Edition- 525.538
CHR- RE-Edition- 539.541
Morphing- Keep On Teasing
Dj Palas Vol.1- Danger
Killer Kicks- Dancing Whit Aliens
Dj Axis Vs. Fran Gimenez- Crazy Voices
Ghetto Boyz- Die Hard
New style System- Dj Alemany Vol.1- Hard Tendenze
Dj Kostis- Better Than Human Be
Dj Sagy- Da Jump
Dj Pablo Vs Jad- Stike 2
Dj Thomas Vs Dj Tronic Feat Sacrifice
Djjunkinx- Playa Haters Ep
Dj Thomas- Free Your Mind
Frances Dj- Misilman
Bassdrum Porject- East Style
Dj Ogalla- in The Mix
The Arpeggiators- Dissection
Juanma Level 5
Frances Dj- Pitsha
Polaris- Another World- PEGA DURO
Sergio Bass- Vendetta
Dj Thomas- We Are The Future
Jad- Moskito Psyko
Arsenal Team- Pega Guapo/This-Torsion/Perfect Pussy
Bassdrum Project- Phunkee ( SQUARE BEATS)
Da Hustler- My Bass
2B4TH- Never Alone 2
Dirty Slipmatz- Pump It Up
Electrostan- Flashback
Chicago Zone- Hands Up
Titanic Jump- Gee & Dee
Mark With A K- Delicate Drunk EP
Noizer Presents Project Genesis
Dj Stone- A Good Day/ Jump To It
Zany & DV8- Nothing Else Matters
Kike Reaktion Vs AAron The Bass- Ripped
Anthony Beep- Fire
DR Evil- To The Bitter End
Dj Javi Colas- Feel The New Style
Tony Bass Pres- Hollywood
Anthony Beep- Up & Down
Abel K Kaña- Boom Da Dem
Dj Javi Boss- Growing - 2 Vinilos
Paco Rincon- 3 Styles Ep
David Max Vs Alex Gimenez- The Power
Dj Maniak- Ignition (Tiririrari)
Dj Juanma A personal Work Vol.II
Javi Boss- Pandora
Javi Boss & Dj Juanma- Cara A Cara- (Face To Face Dj D Remix)
Dj Juanma Level 6
Boss Jovi- Axel Force Remix
The Boss Vice- ( Que Pasa Loco)
Dj Juanma A Personal Work III
Dj juanma Presents Synth City- Take It Now
Duplate- The End Of The Pain ( Central Records)
Headbanger Feat Alee & Ruffian- The 2008 Remixes
Batiste & Piwi- P.U.R.E
Dj Palas Vol.3
David Max Feat Dj Mago- Serial Number 001
David Max Vol.4- Keep Out
Nitrogenetics- True Rebel E.P
Hardcreation- Creators Of The Core
Dj Mag Dog- Dangerous
Art Of Fighters- Do Or Die
Dj D- Gloria
Dj D- Imagine
Tha Playah- Fuckin Weird Titties And Clits
Masters Of Ceremony- Bottoms Up
Art Of Fighters- Atwork
Dj Level & Dj Mario- New Generation
Dj Ruano- Da Psycho
Dj Vicen Vol.1- Apany
Dj Level & Hermanos Kapiya- Radioactiva
Dj Level- Bass The Best
Dj Kbo- Break Down
HDJ- Eh Loco
Dj Auza- Mentira
NSC 001 NEWSTYLE CORPS
NSC 002 NEWSTYLE CORPS
Hermanos Kapiya- Energy Brothers
The Junior- Just Playing
Ogalla pres Garras & Dani Zgz
Hermanos Kapiya Vol.4- Are You Ready
Masia- Vinyl Picture Da Police...
BrainBlaster- 2Fast 2 Furious
Brainblaster- Attack Of The Machines
Hermanos Kapiya Vol.2- Las Campanitas
Dj Ogalla- What,s Cocaine?
Abel K Kaña- The Drabel
Hermanos Kapiya Vol.3- Party Spain- Contestador Mental
Frances Dj & Dj Keko- Killer Style
Maniak Vs Ogalla- Time To party
Dj Luisito,Chupete & Matra-kPres- The Plastci Faces
Pablo Saez- Agresiva
Dj Juanka- Bass To My Family

Bueno Aqui unos cuantos... seguro que me falta alguno mas, pero ya los pondre, Un saludo!
Última edición por deejaypipo el Jue Mar 21, 2013 6:40 pm, editado 1 vez
_________________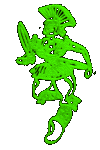 Ostia, unos cuantos dice jaja, ¿a cuánto los vendes?
_________________
¡SONIDO TONI POLLACA!
Administrador




Mensajes

: 2749


Fecha de inscripción

: 24/09/2012


Edad

: 24


Localización

: Coslada



jajaja pues 1,50 eurelios! jaja ya mas baratos no que sino los regalo, los puse a 3 pero visto lo visto na de na... y como lo tengo todo en mp3 con el traktor me sobran los vinilos, no es lo mismo pero bueno... asi me puedo comprar mas temas
_________________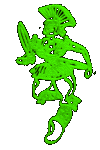 Pipo yo estoy interesados en algunos, no te puedo mandar MP asique hablamos por msn o como quieras




Mensajes

: 332


Fecha de inscripción

: 02/10/2012



Hola luisito! ya te e dejao un privaete ok? un saludo!
_________________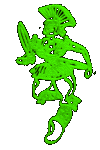 Holaa! yo también estoy interesado en algunos, si no han volado todavia jajaj




Mensajes

: 1


Fecha de inscripción

: 01/03/2013




---
Permisos de este foro:
No puedes
responder a temas en este foro.